Complete TLM Management
---
WidePoint's approach to Telecom Lifecycle Management starts with understanding your organization from your complete communications network to determine your telecommunications management challenges.
WidePoint offers comprehensive solutions for both mobile and landline communications. Our solutions provide effective and secure telecom management to deliver accountability.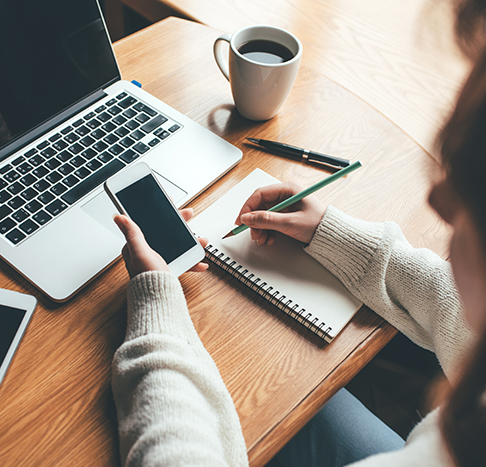 WidePoint's Telecom Lifecycle Management solutions are customized to meet your specific requirements for full lifecycle management with services including:
Order management
Asset & logistics management
Invoice audit &
management services
Policy enforcement
Cost optimization
Technical refresh &
end of life management

Telecom resources are valuable assets to your organization, in terms of both equipment and information. With a strong record of working with some of the most security-sensitive government and corporate clients, WidePoint Telecom Lifecycle Management solutions ensure the privacy of both corporate and personal information. Our secure telecom management portal helps to prevent security breaches and ensure that information resides with your organization instead of just individual users.
Depend on WidePoint for Complete Lifecycle Support
WidePoint's Telecom Lifecycle Management solutions combine our award-winning secure telecom management portal with expert services that are supported 24/7/365 by experienced subject matter experts dedicated to ensuring your program's success.
WidePoint is devoted to supporting our clients' critical missions and organizational success. We are proud to earn top ratings for customer service and satisfaction. We start by getting to know the unique personality of your organization, setting goals and developing a comprehensive strategy and plan. We work with your team to implement the plan, communicate new processes, and the one-source management support of your organization's day-to-day telecom operations that is so critical to success.
Connect with
WidePoint
WidePoint's Solutions are customized to each organization to deliver maximum value, enhanced security and data protection. No matter your industry or enterprise budget, WidePoint has the expertise needed to improve operational efficiency and reduce costs.
Contact WidePoint today to learn more!