Is it work that defines you, or is it you who defines the work?
Choosing a company today is more challenging than ever. You want challenge, reward, risk, stability, teamwork and independence. You want a place where you can define the work— and also let the work define you.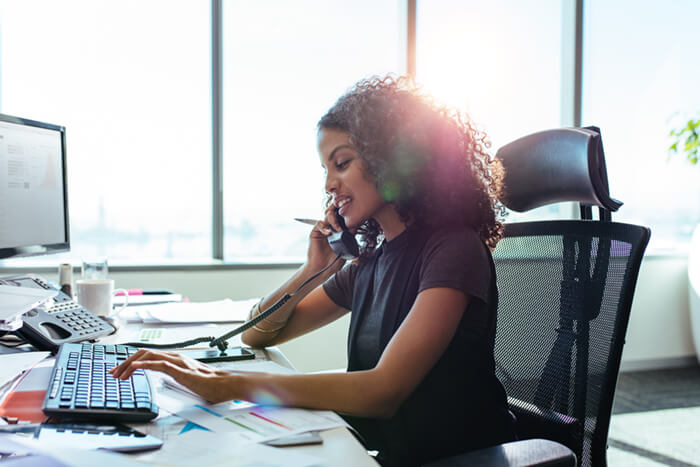 You should consider a career at WidePoint. Here's why:
Creativity, Technology and Strategy
You don't have to give up one to get the other. We are visionaries, managers, technologists and designers with a common goal: solve complex business problems. We are constantly learning how to better use all three components to deliver winning solutions.
We want you to act like you own the place. When you take ownership of your work and your relationships everyone profits, including you. We reward our consultants for bringing new business to WidePoint unlike any other company: we cut you in on the profits.
We want you to learn new things. We want you to grow, to expand, to learn. Not only do we provide you with the latest tools, books and software, but we also look for opportunities to expand your skill sets and experiences. We give bonuses for certifications and encourage participation.
Work hard, deliver on promises and never stop learning. We are not a complicated bunch. We simply want to deliver the best solution for our clients, exceeding their expectations and learning a few things along the way.
Everyone here makes a difference. They are self-starting, down-to-earth people who take pride in their work and their company. They seek out responsibilities and challenges without waiting for them to happen. You can make a difference here too.
Ready to Apply?
Send your resume via email to: [email protected]
WidePoint is an equal opportunity employer.
Connect with
WidePoint
WidePoint's Solutions are customized to each organization to deliver maximum value, enhanced security and data protection. No matter your industry or enterprise budget, WidePoint has the expertise needed to improve operational efficiency and reduce costs.
Contact WidePoint today to learn more!