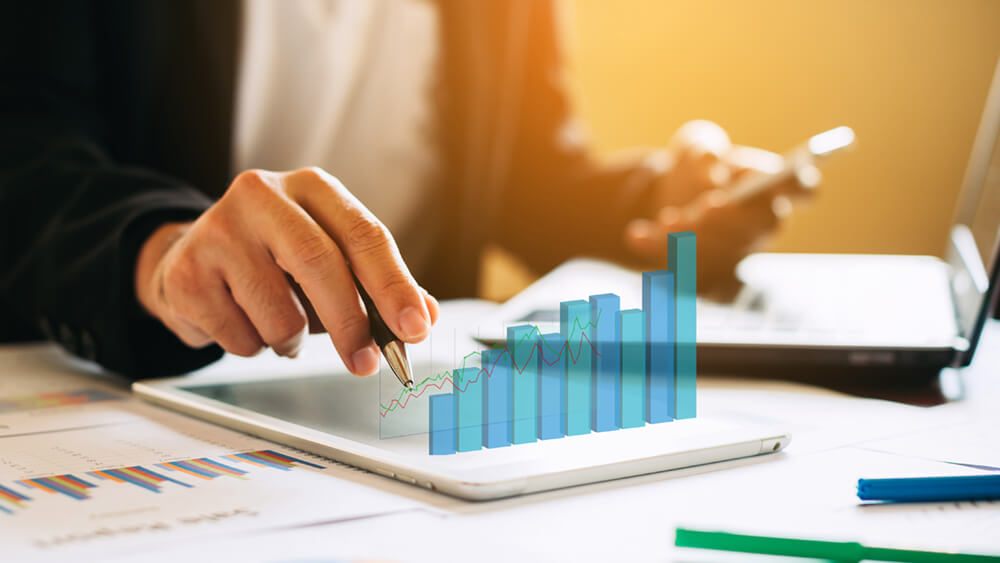 Our Story
WidePoint's history demonstrates the foundation we are building on for success.
We have grown through the merger of highly specialized regional IT consulting companies. Each of these companies has achieved a unique position within their markets due to strategic contract awards and technological leadership.
| | |
| --- | --- |
| July-2017 | WidePoint announces that its Board of Directors appointed Jin Kang as its Chief Executive Officer and President of WidePoint Corporation. Mr. Kang will also join WidePoint's Board of Directors as a Class I Director. In addition the Board of Directors expanded the duties of its current Executive Vice President and Chief Sales and Marketing Officer Jason Holloway to include the operational role of Chief Executive Officer and President of the Company's Cybersecurity Solutions subsidiary. |
| Feb-2016 | WidePoint announces the renaming of its subsidiaries iSYS LLC and Operational Research Consultants Inc. (ORC) to, respectively, WidePoint Integrated Solutions Corp. and WidePoint Cybersecurity Solutions Corporation. The entities go to market as "WidePoint," reflecting the unity and integration of their unique expertise and solutions. |
| May-2014 | WidePoint acquired Soft-ex, a leading software provider of Telecom Data Intelligence (TDI) solutions throughout European and Middle Eastern markets, with headquarters in Dublin, Ireland. The acquisition expands WidePoint's global presence and provides access to additional service providers and channels, while adding a broader portfolio of services supporting the global Managed Mobility Services (MMS) market. |
| Jan-2012 | The company acquired Avalon Global Solutions, Inc. (AGS), a leading provider of communications lifecycle management services, technology, and solutions predominantly to the commercial sector, to accelerate our efforts to push our automated system based communications lifecycle management solutions broadly into the commercial sector both in the U.S. marketplace and abroad. |
| Jan-2012 | ORC authorized to issue Personal Identity Verification-Interoperable (PIV-I) as a certified Non-Federal Issuer (NFI). ORC adds this certification to its long list of accredited credentialing offerings. |
| Feb-2010 | The company acquired the assets and relationships of VUANCE Inc.'s Government Solutions Division (subsequently operating as Advanced Response Concepts Corporation), which focuses on security solutions for viewing, tracking, locating, credentialing, and managing essential assets and personnel. |
| Aug-2008 | The company acquired Protexx, Inc., strengthening its position in credentialing and identity management. Protexx represented a significant step in WidePoint's goal of bringing to market an all-encompassing "Trusted Identity Network" strategy that cost-effectively meet the needs of clients across multiple markets and sectors. |
| Feb-2008 | ORC designated as the first Federation for Identity and Cross-Credentialing Systems® (FiXs) Certified Credential Issuer. FiXs identity credentialing network is the only network certified to interoperate with the Defense Cross-Credentialing Identification System (DCCIS) infrastructure, the DOD credentialing network. |
| Jan-2008 | iSYS awarded a contract with the GSA Federal Strategic Sourcing Initiative (FSSI) to support wireless telecommunications expense management (TEM) services for multiple federal agencies. The indefinite delivery/indefinite quantity (IDIQ) contract is valued up to $93 million over a five-year period. |
| Jan-2008 | WidePoint acquired privately owned iSYS, LLC, to further enhance its already strong identity management capabilities while adding new high-value services and contract vehicles in Telecom Expense Management Solutions. |
| Nov-2007 | ORC selected to support Lockheed Martin's TSA transportation Worker Identification Credential (TWIC) program to further secure the nation's transportation system. The TWIC credential will enhance port security by requiring all workers with unescorted access to secure areas of vessels and maritime facilities to complete a security threat assessment successfully and carry a biometric credential. |
| Sep-2006 | WidePoint Corporation announced that its stock had been approved for trading on the NYSE Alternext U.S. Stock Exchange (formerly called the American Stock Exchange) under the new symbol WYY, replacing the symbol WDPT used on the OTC Bulletin Board. |
| Oct-2004 | WidePoint's acquisition of ORC capitalized on the significant increase in government spending on security solutions. ORC, a systems engineering firm, provides mission-critical sensitive and strategic information security solutions to the United States Government. |
| May-2004 | DoD designates ORC as the first External Certificate Authority (ECA) in support of the Department of Defense Public Key Infrastructure (DoD PKI). |
| Mar-1999 | iSYS, headquartered in McLean, VA, was founded to provide critical IT services to a broad range of customers including the Federal and State & Local governments and leading systems integrators. |
| Oct-1998 | ORC became the first designated Interim External Certificate Authority and was awarded the GSA Access Certificate for Electronic Services (ACES) contract. These milestones positioned ORC as one of a select group of providers for Government-compliant identity management and information assurance solutions. |
| Mar-1991 | ORC founded and assembled an organization of experienced and dedicated professionals who established a reputation for taking the hypothetical to the operational. ORC was engaged by the DoD to meet requirements for secure electronic transactions. |
Connect with
WidePoint
WidePoint's Solutions are customized to each organization to deliver maximum value, enhanced security and data protection. No matter your industry or enterprise budget, WidePoint has the expertise needed to improve operational efficiency and reduce costs.
Contact WidePoint today to learn more!